In a driverless car future, surge pricing can be history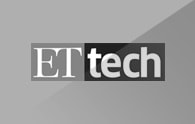 By Shira Ovide
We are still many years away from when robot-driven cars rule the roads. But technology companies are already plotting how to grab the best financial position in the potential brave new world of transportation.
Tucked into an announcement that Ford Motor Co. and Lyft Inc. plan to collaborate on developing and deploying driverless cars was this nugget from the automaker: "When ready, we'll have self-driving cars operating alongside Lyft's current community of drivers to help accommodate times of significant consumer demand."
There are two important revelations here that show Lyft is playing the angles to its benefit. One, Lyft smartly sees driverless cars as the best way to add vehicles to the roads during peak rider demand. More on that in a minute. And two, Lyft really doesn't want to deal with the headaches of owning a fleet of cars. That will be Ford's problem, at least for now.
In the current transportation reality — including on-demand options such as Lyft — the burden of owning and maintaining cars falls to the drivers. But in the planning stages of transportation without human drivers, there is a game of hot potato in which the tech companies are trying to avoid the responsibility and profit margin-busting potential of owning fleets of cars that will still need to have their tires rotated and oil changed.
You can see this game of hot potato everywhere. Google's corporate cousin, the driverless car unit Waymo, struck a deal with Avis Budget Group Inc. to manage at least part of the tech company's crop of self-driving cars. Ditto for Apple Inc., which is working with Hertz Global Holdings Inc. to lease a small fleet of cars the tech company is using to test self-driving systems. Yes, the Hertz of the autonomous driving future might be Hertz itself.
Getting paid to manage a sea of robo-cars could be a handy business for Hertz and its peers. It may not be an ideal business for automakers like Ford, but it's still too early to say that they've drawn the short stick in the driverless car game. Like virtually every car company in the world, Ford has a range of experiments brewing in future transportation models, and it is dabbling with different ownership models and different financial implications.
For their part, technology companies also haven't necessarily figured out how to make money from driverless cars. But they know that owning fleets of rapidly depreciating vehicles is not the "asset light" business model that tech investors love. Google and Uber do not want to be Hertz. For one thing, Hertz's negative 1.6 percent net income margin the last 12 months is not a good look compared with Waymo parent company Alphabet Inc.'s 22 percent net income margin.
The other clever half of Lyft's strategy is using driverless cars to solve the tricky problem of supply-demand imbalance. Right now, Lyft and Uber Technologies Inc. rely on indirect incentives — that is, surge pricing — to encourage more drivers to hit the road when many people want rides at once. Lyft can't tell their non-employee drivers what to do. It can only wave dollars in their faces to encourage them. But Lyft can tell computer-driven Ford cars to hit the road whenever it wants.
It's a safe bet that Uber also views autonomous cars as a handy way to have more control over the number of cars on the road without dealing with humans and their inconvenient self-determination. You may notice that this scenario of supplementing peak-period car volume with driverless cars is potentially bad news for Uber and Lyft drivers, some of whom rely on the higher fares they collect during surge pricing.
Many technology executives are already treating autonomous driving as a fait accompli. It's not. They along with the automakers and people who rely on driving for their livelihood are still trying to map out what the future looks like for them. The technology companies, though, plan to be ultimate winners in the transportation of the future, and they're cleverly grabbing the pole position.
This column does not necessarily reflect the opinion of Bloomberg LP and its owners.